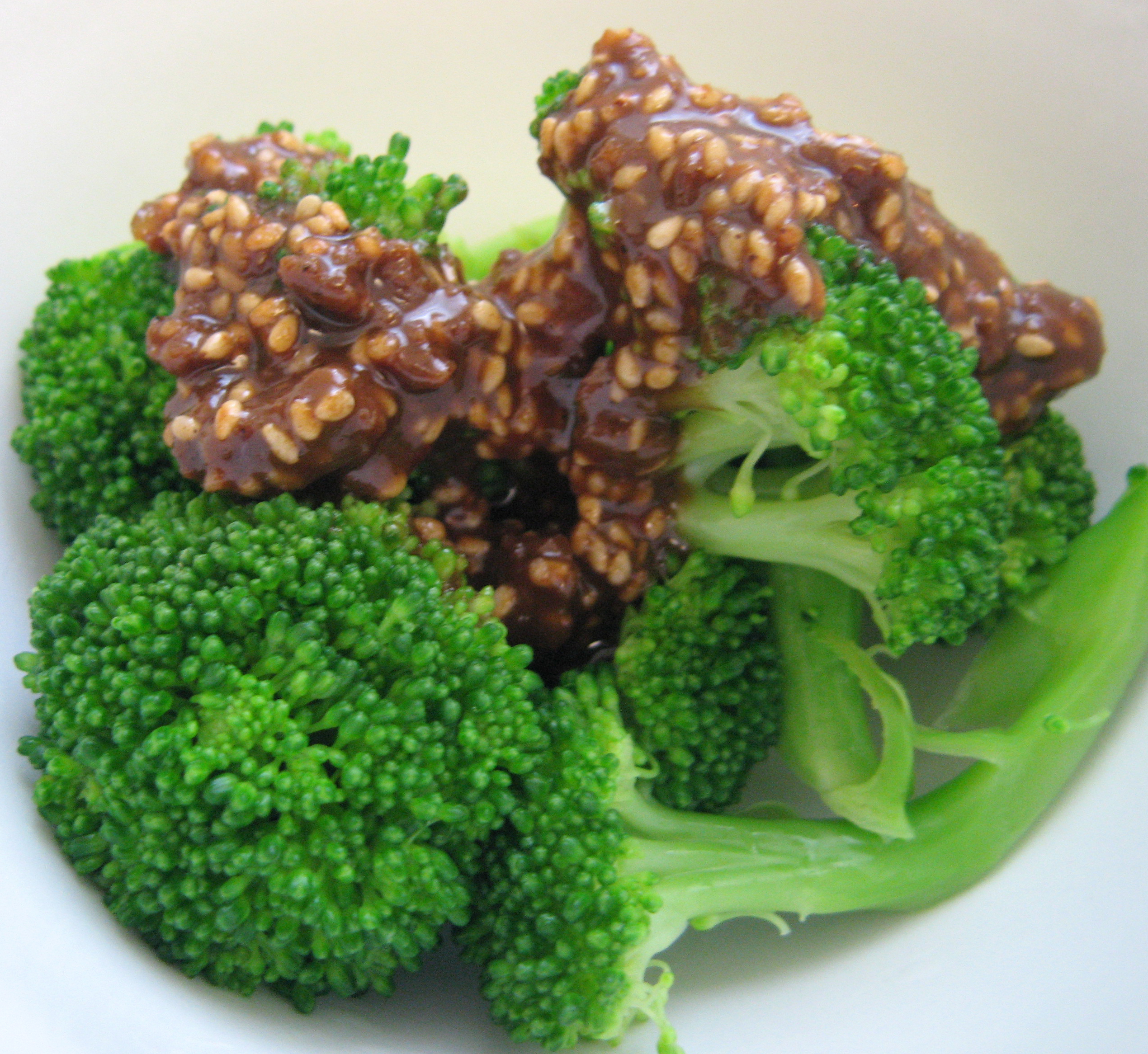 Ingredients:
1lb. broccoli, cut into small pieces (do not use tough ends of stalks)
3 tbsp. sesame seeds
3 tbsp. soy sauce
1 tbsp. sugar
Method:
Bring 6 c. water to a boil in a saucepan. Add broccoli and cook for one minute. (Be careful not to overcook. Broccoli should be bright green when done.) Drain and set aside.Prepare sesame seeds by putting them in a covered, dry frying pan and toasting them over medium heat, shaking the pan constantly so that seeds do not burn. When seeds turn golden brown (about 3 minutes) remove the pan from the heat. Place seeds in a small bowl and crush lightly with the back of a large spoon, or process in a blender for a few seconds.
Combine soy sauce, sugar, and sesame seeds and mix well. Toss with broccoli and serve.